Dear valued customers,  It is with great pride and joy that we welcome you to the website of Versailles Palace Furniture and Décor Company, designed to make your experience on our site simpler and more convenient. As you explore our website, you will discover our history, notable achievements, and the latest products and services we offer.
At Versailles Palace, we take pride in being leaders in the luxury and elegant furniture industry, catering to all tastes. Quality is at the heart of our manufacturing process, and we are committed to producing high-quality products. We understand that customer satisfaction is the key to success, and we strive to exceed our customers' expectations through exceptional customer service. We always look forward to continuing our path of progress, growth, and staying at the forefront of our industry. We are proud of all the accomplishments and successes we have achieved and will continue to strive for excellence.
Welcome back to our website, and we appreciate all your feedback and opinions with the goal of enhancing our relationships and enriching this site with your valuable contributions. Thank you for your continuous support.
The Palace of Versailles Furniture and Decoration Team


Versailles Palace Furniture and Decor is a leading Emirati company in the furniture and decor industry, known for its high-quality and elegant products. Versailles Palace Furniture and Decor is one of the most renowned brands in the field of home furnishing and interior design solutions in the United Arab Emirates. We started our operations in Sharjah in 2013 with a commitment to providing the best in the world of furniture and decor.
We have been manufacturing since 1983, ensuring the use of the finest types of natural wood and accessories. We also incorporate the latest production tools and employ skilled craftsmen who work seamlessly to create products of exceptional quality that become enchanting works of art. Our company offers a diverse range of products, including home furniture, various types of decor, and curtains. Additionally, we export to many Arab and African countries.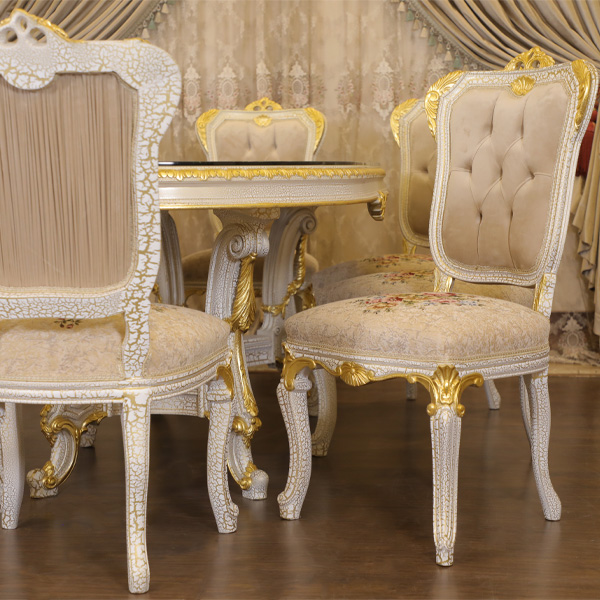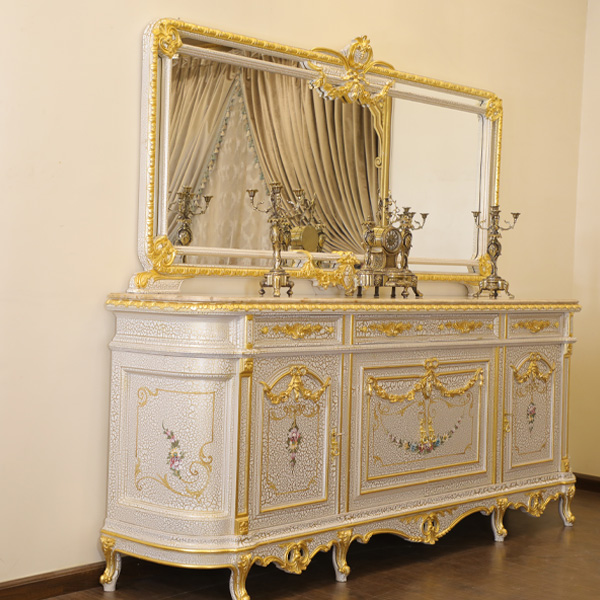 Our Vision:
To be at the forefront of leading Arab companies in the field of luxury furniture and decor, fulfilling our customers' dreams and exceeding their expectations.
Our Mission:
To transform homes into inspiring spaces through exceptional furniture and decor that embodies elegance, luxury, and beauty.
We're here to help you to finding a best way

Quality : We are committed to the highest standards of quality in manufacturing, products, and customer service.
Passion : Passion is the key, as we are enthusiastic about everything we do.
Innovation : We challenge the status quo and think creatively about how to change the present. We focus on ideas that will set us apart.
Customer Satisfaction : Customer satisfaction is our goal, and therefore, we are committed to meeting our customers' needs with an exceptional level of service.
Earn Trust : We aim to build long-term trust with our customers, earn their loyalty, and become their trusted partner for all their furniture and home decor needs.
Openness : We recognize that each customer has their unique preferences and requirements. We appreciate their vision in furniture design according to their specific needs. We value their suggestions and opinions and ensure that our products are not only aesthetically pleasing but also practical and aligned with their lifestyle.